Visiting Boston with friends? These classic Boston experiences and activities will keep your whole group happy.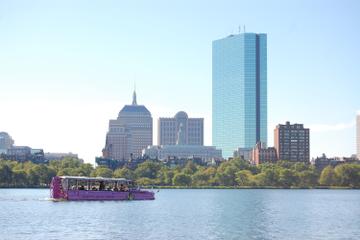 Water is no barrier for a duck, why should it be for you? A Boston Duck Tour is a wonderful way to get a great look at Boston on land and water. See all the major landmarks and hear the history of the city as you tour Boston in a renovated World War II amphibious vehicle.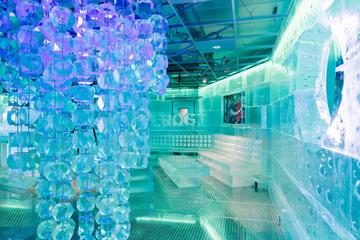 Frost Ice Loft, located in Faneuil Hall, houses New England's only permanent indoor lounge designed and furnished entirely of ice. Maintained at a brisk 21 degrees, guests of all ages can enjoy a transportive experience within the dramatic, artfully-sculpted lounge serving premium spirits, featured cocktails, local brews, wine and non-alcoholic selections.
Wind down from a busy day at the office by cruising around Boston Harbor with four or eleven of your closest friends. Hop aboard and sail through the Dorchester, Quincy, or Hingham bay. Head toward Castle Island, where you can stop to visit Fort Independence; ride to Grape Island and spend a little time walking the trails or beaches; or breeze past one of the other numerous islands. If you'd like an unforgettable night, you can bring your four buddies along on a 42-food Post Marine, where you can bring along as many drinks as you'd like. Or, those opting to invite 11 of their closest friends for the private cruise charter will be whisked away on the Indiscretion Yacht, where you can indulge in food and non-alcoholic drinks.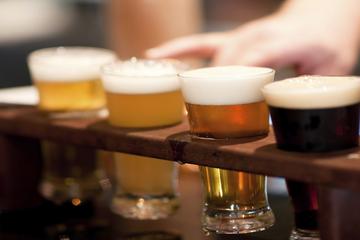 Indulge in Boston's brewery scene on morning and evening tours that include upwards of 15 beer tastings, lunch or dinner. Learn about the history and mechanics of brewing beer, and visit venues that may include Sam Adams, Cambridge Brewing Company, and The Meadhall. If you choose the evening tour, you'll get a chance to learn about a group of small beer-making operations that make up Boston's nanopub scene. No matter what option you select, expect to make new friends, sample a wide variety of beers and relax knowing you have a designated driver.
If you're pining to see the sweeter side of this fair city, sugarcoat Boston with a delicious, in-depth tour of some of its best places for cupcakes, cookies, and other treats. Tastings are included with your ticket, and you'll also get an up-close look at some of the city's best sights. Bring your walking shoes — and your appetite — and get ready to have fun.