1. Pizza and Taverns Tour (A Happy Tummy = Happy Weekend)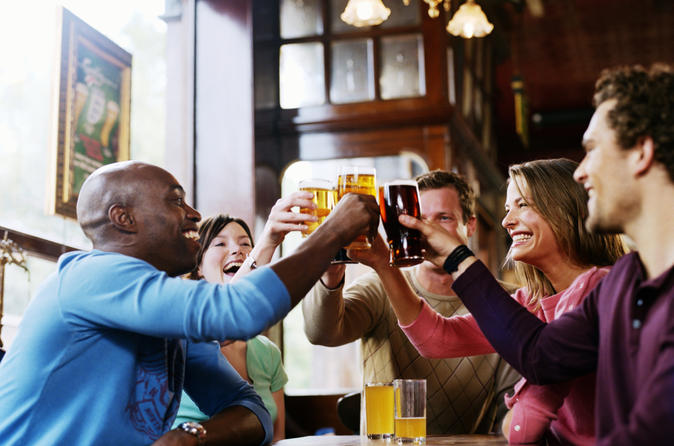 Think you know a little something about pizza and beer? Or nothing at all? Either way a guided pizza and beer tour is the perfect way to take your knowledge and appetite a little further.
Starting in Boston's North End, where you can barely see anything but Italian restaurants, you will slowly make your way through Charlestown and back. You'll get to know the ins and outs of some of Boston's most historic gastronomical institutions.
From an original Sicilian sauce recipe and an 1883 pizza oven all the way to the ruins of a 1635 Tavern, there's plenty to see and taste.
In the brief moments of silence between the tour guide's Italian melodic ba-da bi-ba da-bu descriptions, you just might get to enjoy some casual conversation with your fellow travelers. This tour makes for a fantastic food excursion, for locals and visitors alike!


2. Codzilla (Spice Up Your Weekend With Some Adrenaline)
'Twas a foggy morning when my father and I last sailed out onto these waters«, the ridiculous story of Codzilla begins. Who in their right mind would board a speedboat to catch some giant monster in Boston's harbor?
Don't question New England, friends, they know what they're doing. Instead, grab a poncho and let the ride begin! They promise you'll get wet—and although judging by the music on board and the terrible jokes, they might want to partner with Pitbull and just make us "sweat"… they sure aren't kidding about the wetness of the ride.
This boat is fast, so don't wear white and just enjoy the wild ride, if that's what you're into. (P.S. Seriously, grab a poncho. Don't be the cool guy. Safety first, kids.)


3. Ghosts and Gravestones (Let's Get Spooky This Weekend)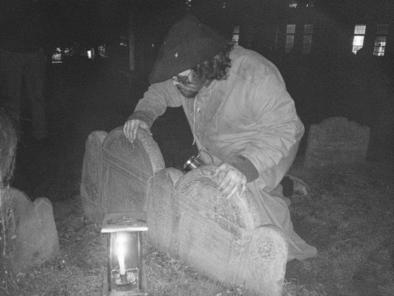 Riding through Boston on a small trolley with a couple of dressed up folks in makeup, the Ghosts & Gravestones tour takes you to beantown's three major graveyards. Tour goers tend to be locals and out of town'ers who are ready for some adventure and a good laugh, often post happy hour.
The serious enthusiasm with which your guides will lead you to the graves of some of America's old greats as well as some of the maybe not-so-greats who have intriguing and mysterious stories to tell can't be found on any other tour. This tour shall give you a most pleasant and certainly different night out in Boston—and who knows whose ghosts you'll meet…


4. Sunset Cruise (Enjoy the Life of Luxury This Weekend)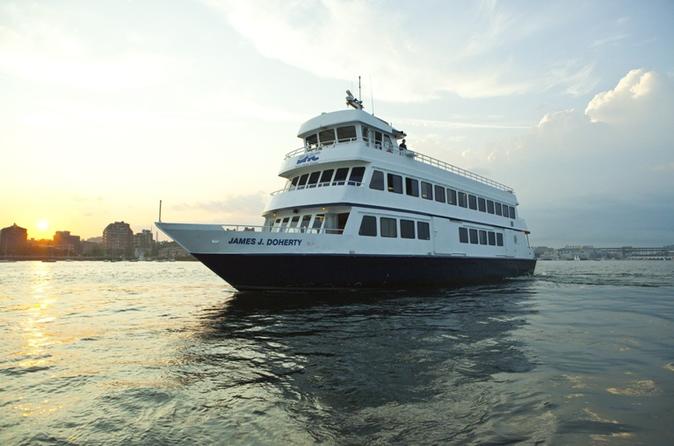 There is nothing quite like the summer breeze blowing through your hair as you sit atop a small vessel, cruising around whichever harbor, coast line, or lake you may find yourself close to—and Boston harbor is a great choice.
Many of the city's most famous skyline views become visible from the water; what you see on a Boston Sunset Cruise will not disappoint! Obviously everything looks amazing at sunset and in the dark—and beantown is certainly no exception.


5. Beacon Hill Tour (Snap Your Next Instagram This Weekend)
America, land of the free, home of the brave… Beacon Hill, mountain of beauty, home of the wealthy…
One of the two remaining of Boston's three original hills, Beacon Hill can be called the city's most gorgeous residential neighborhood.
With confusing small roads, the European influence is visible everywhere with perfect picture opportunities all around. Your fabulous guide for the Beacon Hill Tour will know just what you need, whether it's finding the shutter button or changing aperture and ISO (nobody really knows what those mean, right?).
You are certain to turn your guide's handpicked motifs into creative fame in your social circle, or, you know, all of Instagram… a government official Instagram, that is, seeing as you'll pass Secretary Kerry's residence on your way. Ten out of ten would recommend—both, that home and this tour.


6. Duck Tour (Ride a Duck This Weekend)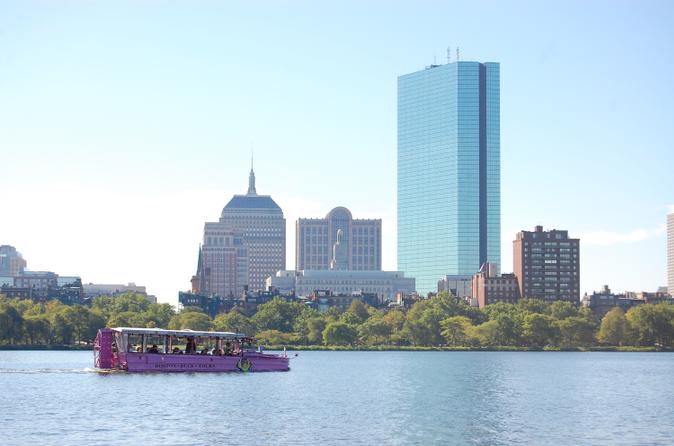 "I am about to ride a duck" is probably usually the last thing you want to read in a group chat… yet it is exactly what some say right before they hop on a Duck Tour, one of Boston's infamous and amphibious vehicles that not only contributed to our WWII victory but that now rule many streets and waters all over the nation.
The initial shock induced by the weird merchandise sold at the ticket stand (come early, by the way, these spots are almost as rare as tickets to Hamilton) quickly made way for pure enjoyment of a surprisingly fun tour. From Boston's major sites by land with cute Dad-jokes from the history teaching guide, to embarking on the journey through the dangerous waters of the Charles River (a perspective rare to other water-involving Boston activities), the Ducks and the quacking will make your day. QUACK!


7. Ice Loft (Have a Chill Weekend)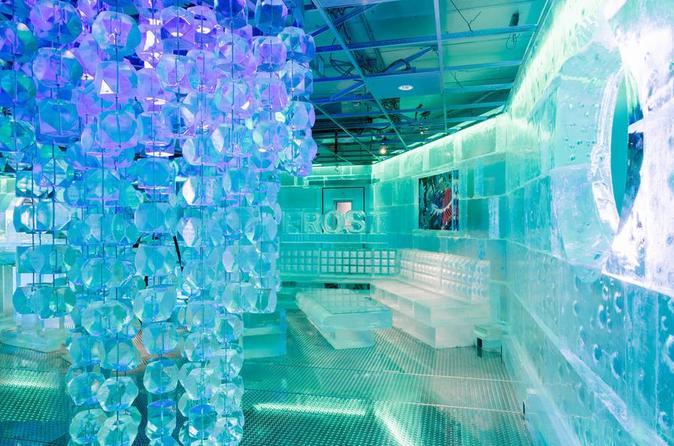 What could be… cooler… than a bar literally made out of ice? A bar literally made out of ice that serves you drinks in glasses literally made of ice!
You asked for it, you got it: Boston's Ice Loft gives you an experience otherwise only known to Canadians (they just called the bar around the corner).
Throw on that coat and put on those gloves (provided, the rental boots are $6), and nothing can stop you. Just be careful to not spit that supa hot fire…


8. Cape Cod (Soak Up Some Weekend Sun)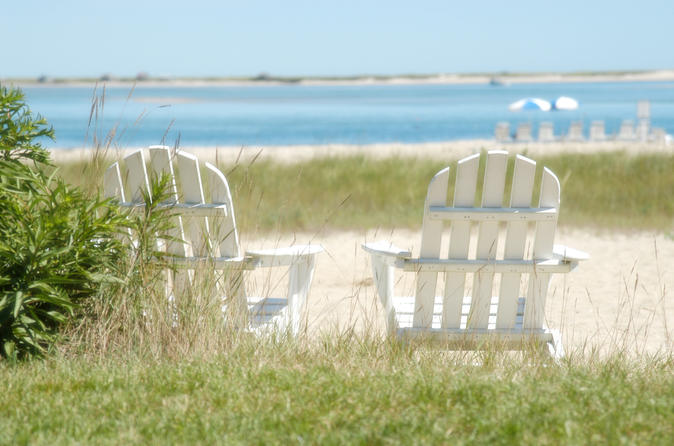 Looking for a Cape Cod Day Trip to just get away from the city without leaving civilization? This is it! Hop on a boat and overlook the estates in Hyannis Port, examine the JFK memorial, explore Hyannis and have some fresh seafood.
Conclude the trip in Sandwich's Glass Museum and spend half an hour wandering the streets of the little Massachusetts town—or spend it sitting by the lake next to the traditional mill, it doesn't get more idyllic than that!


9. Whale Watching (Have a Whale of a Time This Weekend)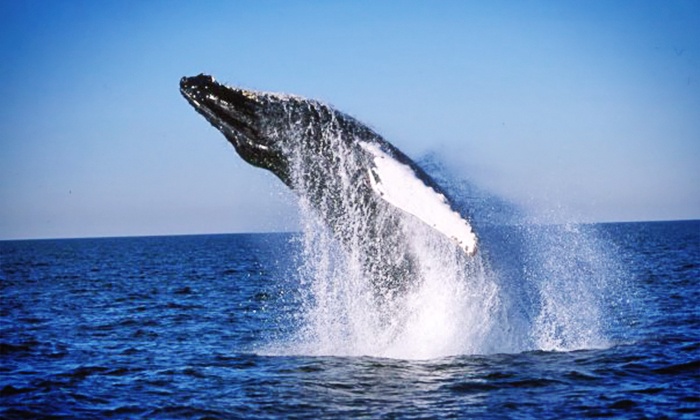 A catamaran on the Atlantic ocean, sunshine, a breeze wiping the hair out of your face, gorgeous animals in their natural habitat… uhm, yes, please?!
Regardless of whether you're as in love with whales, it is quite the magical experience seeing their huge bodies evolve from the deep blue ocean, spouting the picturesque cloud of water vapor into the air above them.
Literally performing for the crowds as they are rather playful creatures— a whale watching excursion is one of the most pleasurable ways imaginable to spend a couple hours on a good weather day in New England!


10. Guided Bike Tour (Weekend Cruisin')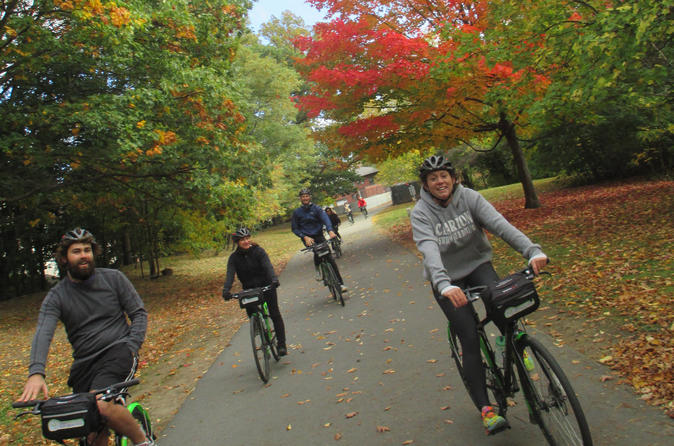 Forget walking or being lazy on a bus—get the best (or worst, depending on who you ask) of both worlds and explore Boston by bike. The upside: a fun perspective, an all-encompassing tour, and some healthy exercise.
The downside: you can't catch any Pokemon. (Seriously, they don't want you to. I was the millennial on this tour, I don't and have no intention of playing the game, it was the day after the app came out, and I was the only person who got the guide's joke. I bet you they make it today and everybody laughs.)
Don't worry too much, though, you will retain sufficient energy to catch them all; it's not a race. In fact, you might just find yourself wishing it were at several points throughout the tour, but maybe that is just my youthful energy.
In all brief seriousness: I can imagine so many worse and barely any better ways to spend a morning or afternoon than biking the streets and promenades of Boston—and if you get hooked, you can rent a bike for the rest of the day (and I'm sure they don't mind you throwing some Pokeballs then).