Seeking some surfer cool on Oahu's North Shore? Check out these top recommended spots.
1. Shark's Cove
Rent some equipment and take a dip at Shark's Cove—a perfect place for novice snorkelers.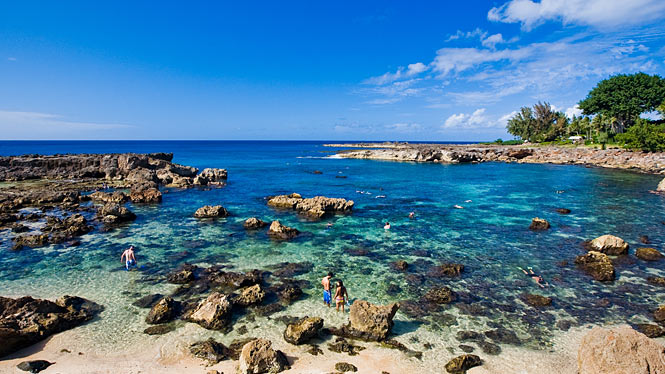 2. Matsumoto's Shave Ice
Even if you are not a card-carrying member of the surf scene, you can still eat shave ice like an insider—and there's no better place than Matsumoto's.
3. Giovanni's
This graffiti-covered lunch spot is easily the most famous North Shore Shrimp Truck. It prepares fresh shrimp simply and deliciously. Usually parked in the lot on the left just past Cafe Haleiwa.
4. Beach Sunset
The best time to visit the beach is in the early evening, when the crowds have thinned and the sun sits a bit lower in the sky. Pack a picnic and watch the sun go down at Sunset Beach Park.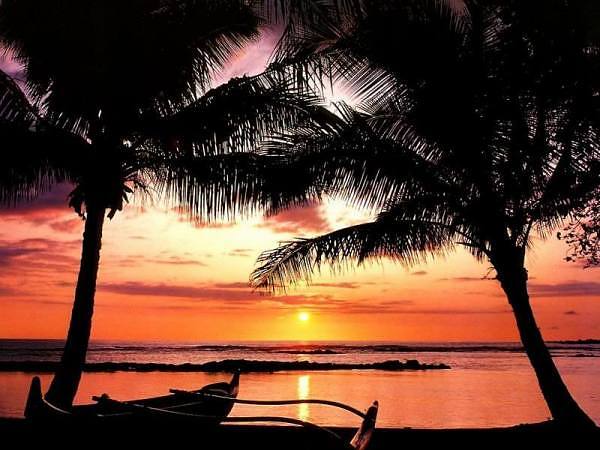 5. Work up a Sweat
It's an easy hike through the scenic Waimea Valley to the cool, clear, pool below historic Waihi Falls.