Did you know that July 7th is officially World Chocolate Day? As if you needed another excuse to indulge in something sweet. This year, take your treat to the next level with one of our popular chocolate tours.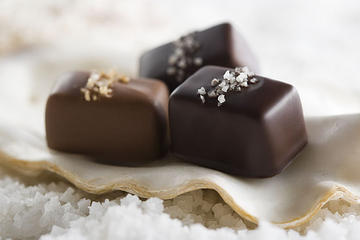 Chocolate, chocolate and more chocolate! If the mere mention of the word brings a smile to your face, this is the tour of Seattle you have been searching for. Explore the sweet side of the city as you visit some of Seattle's best confectioners and chocolate makers on a Chocolate Walking Tour.
Celeste B.
"This was an excellent tour. The chocolate was so good and a varity to try. Cakes, cookies, brownies, ice cream, candy, popcorn, and drinks. Fun two hours!"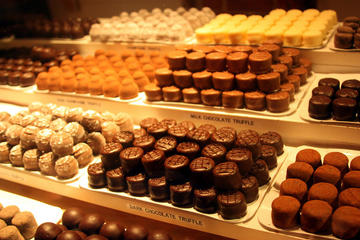 Love chocolate? For a sweet introduction to Boston, you won't want to miss this Boston chocolate walking tour. Discover Boston's hidden chocolate boutiques as you stroll along picturesque streets of the city's loveliest neighborhoods. Choose from the affluent and iconic Back Bay, the historic, Victorian South End or the small but posh Beacon Hill.
Barbara
"Fabulous tour – chocolate coma – fantastic facts learned about chocolate – and even a stop to find out about cocoa butter and its uses. Tour guide was exceptional in her knowledge of chocolate. She made the walking tour interesting and exciting. She was full of enthusiasm and spirit."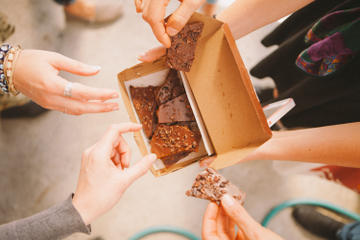 A 3-hour, craft-chocolate-focused guided tour in San Francisco's colorful Mission District makes for a sweet way to get to know the area. Stroll the streets of the Mission, a historic neighborhood that has become one of the hippest areas in San Francisco, teeming with bars and restaurants. Walk past street murals and funky eateries to boutique chocolate stores, candy shops and Mexican eateries, stopping in to sample cacao-laden fare.
Anonymous
"This was an amazing tour. The guide was extremely knowledgeable about Mission's history, which was unexpected surprise. The tour of the chocolates shops and tastings was very informative and delicious. We have a lot of different presentations of chocolate including some sort of Juice from the cocoa fruit. The owners and employees of the different shops were very knowledgeable and friendly all the places were very beautiful and very welcoming."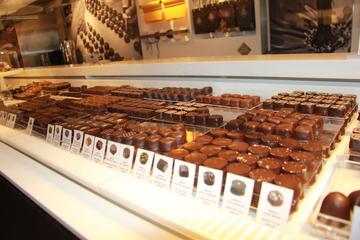 Let your sweet tooth take the lead in central Paris on this two-hour guided walking tour, where you'll follow the trail of the top chocolate shops in the Right Bank. It's a chocoholic's dream! As you walk around the 1st arrondissement, from Place de la Concorde through St Honore until Opera Garnier your knowledgeable local guide will point out major Paris sights like the Louvre, explain some of the history of Paris and tell you why it's famous for mouthwatering chocolate.
Deb F.
"Fantastic afternoon visiting chocolate and macaroon boutiques in the 1st arr. Our tour guide was knowledgable and full of interesting facts about all of the chocolatiers and was very polite and respectful. It truly felt like a tasting experience without any commercial push or pressure to buy something in each shop–although we did make some fantastic purchases. Our kids, aged 8 and 10 loved it! Was a highlight of the trip!"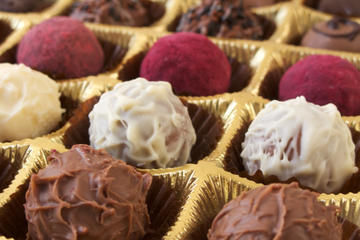 Bring your sweet tooth and get ready for a tantalizing array of delicious treats on this decadent walking tour of Zurich. Your expert guide will help you discover wonderful artisanal shops and tell you all about the history of chocolate in Switzerland. Savor truffles and chocolate bars and indulge in hot chocolate and homemade ice cream as you explore the streets of Zurich's Old Town (Altstadt). This is a novel and tasty way to spend an afternoon getting to know Zurich!
Danelle F.
"A wonderful tour. A great way to learn about the city of Zurich! Great sights and fabulous chocolates. I would take this tour again in a heartbeat."